2020 Status Crow
Carignan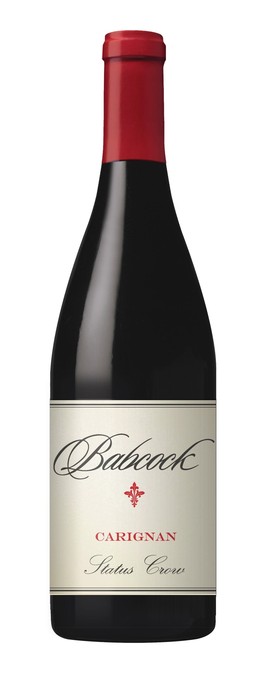 93 points - Wine Enthusiast
"Bryan Babcock's endless fascination to explore evermore varieties shines in this bottling of Carignan, which is dark in the glass and begins with aromas of freshly smashed berry and currant as well as pulverized rocks. The palate's acidity zips through black raspberry, rhubarb, loamy soil and dried mushroom flavors on the wildly complex palate." — Matt Kettmann
My first Carignan ever! Carignan is historically considered an inferior grape and it is responsible for making some bad wines, but if you do it right - you get your clippers out early and work to tame the beast - you can make a really beautiful and seductive wine. There is a new status quo for central coast wines these days. From Paso Robles to Santa Barbara, the diversity and the magnificence of the red wines from this area are making a huge impact on the American food and wine industry. While some of our other red wines, like our Pinots and our Grenache that just define themselves right out of the glass, Carignan is darker and more mysterious. I am so proud of this wine and am having so much fun with it. It has turned out to be the perfect wine for the naysayers to sip on while savoring their crow.
This name is all about having fun, irreverence, and calling out the naysayers. It's 1982, I'm living the dream, studying Enology at US Davis, fermenting my first wine in my apartment bathtub and working at a snazzy little downtown wine shop. I did, however, have to endure some teasing from a number of my colleagues, once they learned I was planning on making wine back home after I finished my
studies. Can't say I blame them; at that time the quality of many of Santa Barbara County's red wines was, shall I say, substandard. Basically, the accepted view was: good red wines cannot be made in Santa Barbara. "Babcock, you'd better stick to Reisling," I remember hearing at one point. Well, today there is a new status quo for Santa Barbara County reds.
Wine Specs
Vineyard Designation
82% Santa Ynez Valley Vineyard (Carignan)
Product Reviews