Our Story
the beginning, circa 1978...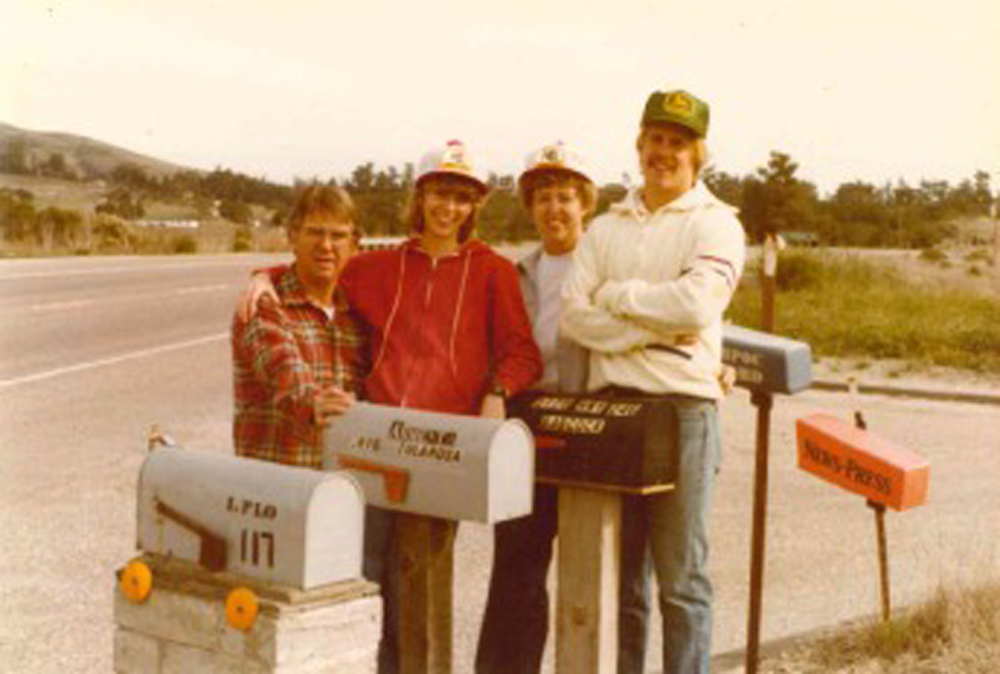 .
Babcock Winery & Vineyards was established in 1978 when my mom & dad, Mona & Walter, purchased a 110 acre property with lima beans & fallow land in the countryside in the western end of the Santa Ynez Valley.
At the time, they were in the restaurant business, the proprietors of the legendary Walt's Wharf in Seal Beach.
Over the years, my dad practiced a number of crafts, making him a full-fledged Renaissance guy. At the time of establishing the vineyard, he was also a dentist & a commercial fisherman.
Shortly after the purchase of the property, they planted a modest 20 acres to Gewurtraminer, Sauvignon Blanc & Chardonnay. No reds :(

In 1983, after building a small garage & purchasing a few wine barrels, they took a whack at their first experimental, non-commercial vintage.
In 1984, prompted by promising results, they decided it was time to seize the opportunity to start producing wines commercially.
While they were setting the stage for a small fledgling winery, I decided to cut short my graduate studies in enology & join them. After spending two years of graduate studies at UC Davis studying viticulture & enology, I was to return to complete a thesis for my degree. Instead, I started crushing Gewürztraminer in late August & forgot about school altogether.
Fortunately for me, there was a tight little group of already established winemakers, pioneers really, who were generously answering my questions & encouraging me to push forward. It was like having a synergy of mentors, making my first few years a great time to be alive & be making wine in Santa Barbara County.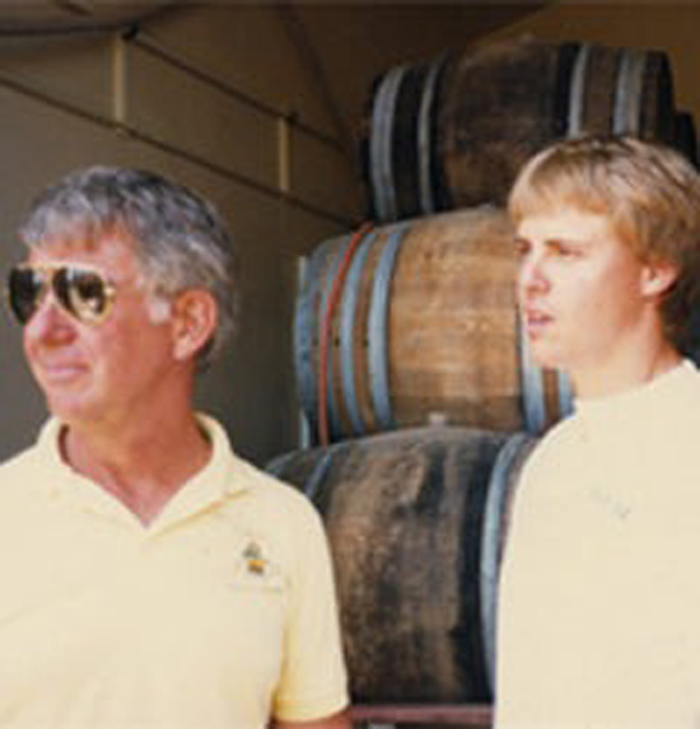 our evolution...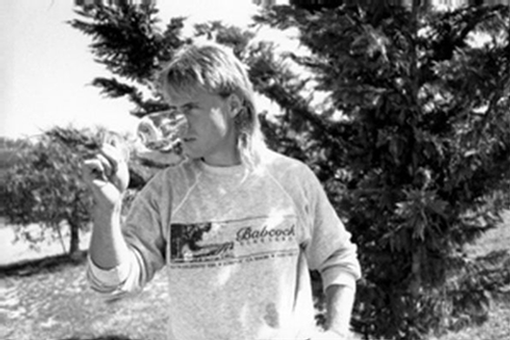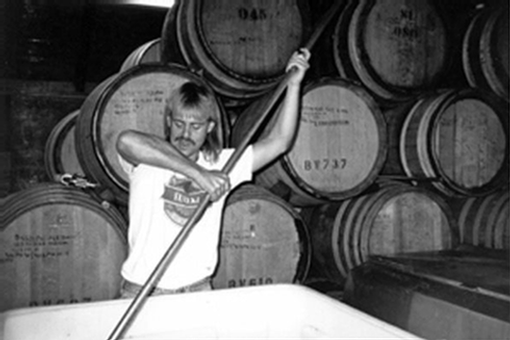 ---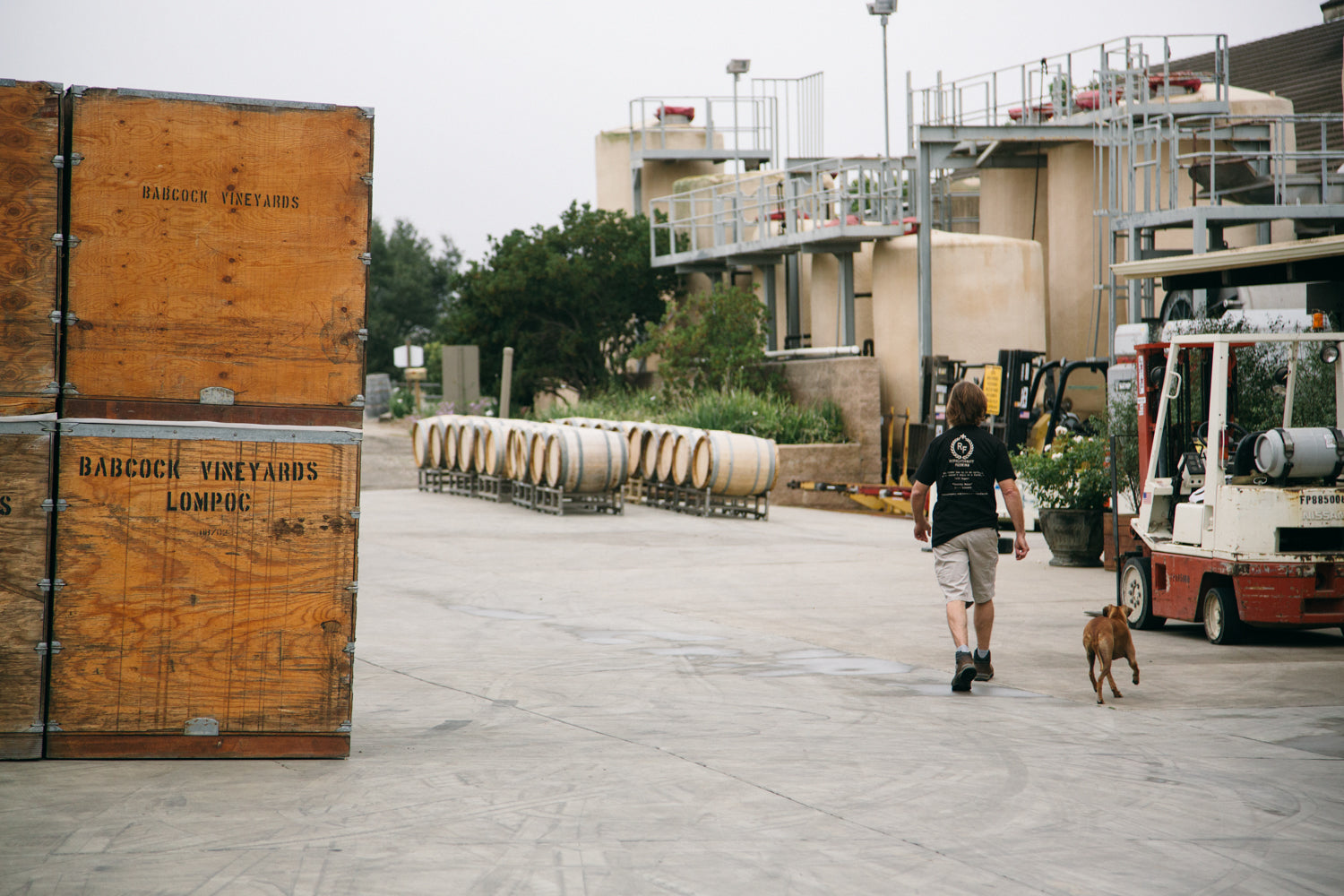 Ever since then, my career has felt like a complete immersion into the development of the Santa Barbara County wine industry. The first ten years felt like the decade of trying to find which end was up. The second ten years was the decade of trying to figure out which road to take. After that I started to feel pretty good about my craft & the fact that this is who I am & what I do.
In the early 2000's, I led a team of passionate wine growers across local valleys & hillsides for the purpose of identifying & proposing the initial boundary lines for a new Appellation. In 2001, those boundaries were adopted, & the Sta. Rita Hills AVA was born.
After starting off as the only commercial winery & vineyard in this area on Highway 246, we are now surrounded by no less than 30 vineyards on the Highway 246 side of the AVA, with another 30 plus vineyards on the Santa Rosa Road side.
In short, the whole process has felt like a sublime explosion which now offers wine makers the opportunity to make world class Pinot Noirs, Chardonnays & other rising varietals from so many stunning sites that it boggles the mind.
farming & creating award winning wines...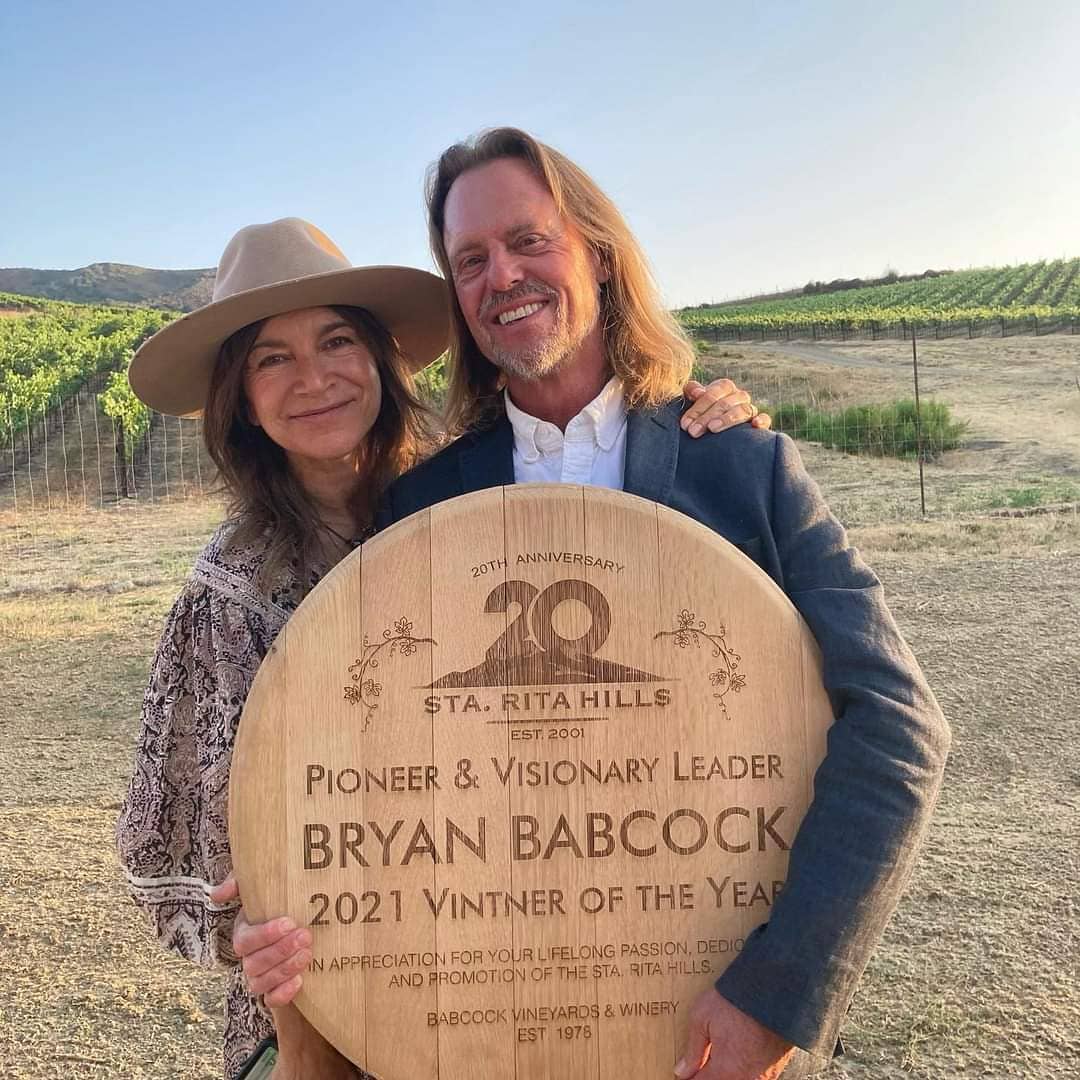 Now, the same explosion is taking place across the entire county. From Santa Maria to Santa Ynez, from Happy Canyon to the Sta. Rita Hills, there are now so many soils, micro-climates & new varieties to play with, the atmosphere is very similar to when I first started. Everything is so new & so fresh, that it's truly a great time to be a winemaker on the South Central Coast.
Now that I have just enough wisdom to be dangerous, I think the next couple of decades should be really exciting. I have long felt that it is this viticultural diversity that has made my wines great & will continue to do so in the future.
agristhetics...
At the same time, this has been & continues to be a very challenging business. I have already replanted my vineyards once due to the Phylloxera bug that devoured my vines in the '80's & early '90's. Apart from disease problems, not every variety that we planted over the years panned out the way we had hoped. While I loved Gewurztraminer, people tend not to buy what they can't pronounce, & so on.
But this is how you learn your lessons in business. This is how you learn what flexibility & durability truly mean. While it is still hard to believe that on day one, we had planted no Pinot Noir(!), it was perhaps the instability of so many other things that ultimately led us to a successful future.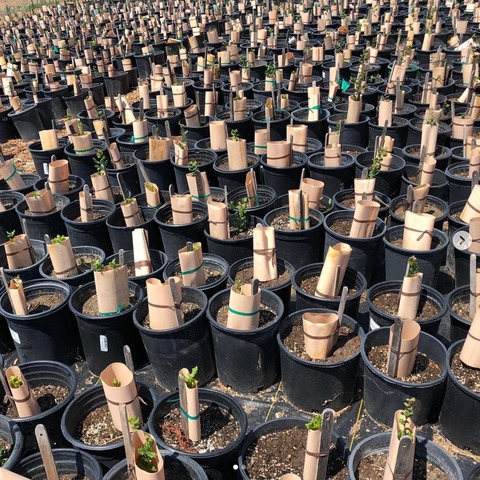 hundreds of native Oak trees hatching in Bryan's nursery.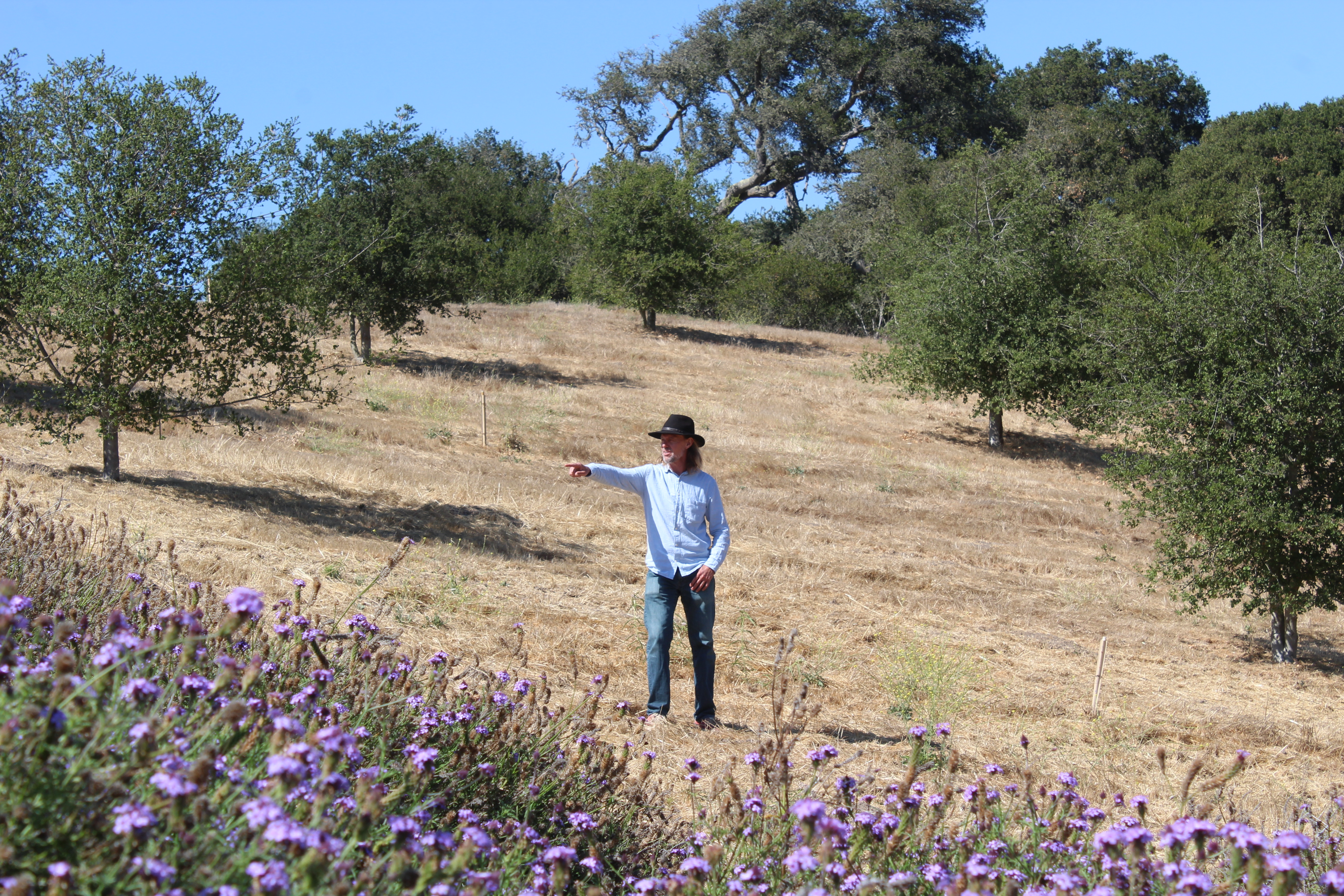 While at one time I was farming 80 acres, due to the very destructive, and with no proven remedy, Pierce's disease, now I am down to one acre of vines! While 30 years ago myself & my dad would have shrugged our shoulders and just started replanting, now I look at this moment as a time for pause & contemplation. Until I have a remedy for Pierce's, this is all an opportunity to move into some different directions. With my farming, I am treating my one remaining acre as a dynamic, spontaneously developing field laboratory where my emphasis is on the study of harmony. Out of this lab has sprung a radical, new farming method that I call "Integrated Nature", that seamlessly weaves the vines with the forces of nature.
In some of the open areas where vineyards once flourished, I am studying my other new concept, "Agristhetics", which is the treatment of an agricultural domain as a piece of art. In pursuing this vision, I have been focused on the reforestation of the perimeter of our property, and the design of various butterfly habitats and sanctuaries along the way. From 2013 until now, I have probably planted close to 1,000 Oak trees. One of my dreams is that someday, in the not-too-distant future, you will be able to park your car under the shade of a mature Oak tree, giving new meaning to the term parking lot.
In a nutshell, these 2 new approaches have been very cathartic for me.
In the open areas where vineyards once flourished, I am studying my other new concept, AGRISTHETICS, which is the treatment of an agricultural domain as a piece of art. In pursuing this vision, I have been focused on the reforestation of the perimeter of our property, & the design of various butterfly habitats & sanctuaries along the way.
One day you will be able to park your car under the shade of thousands of oak trees.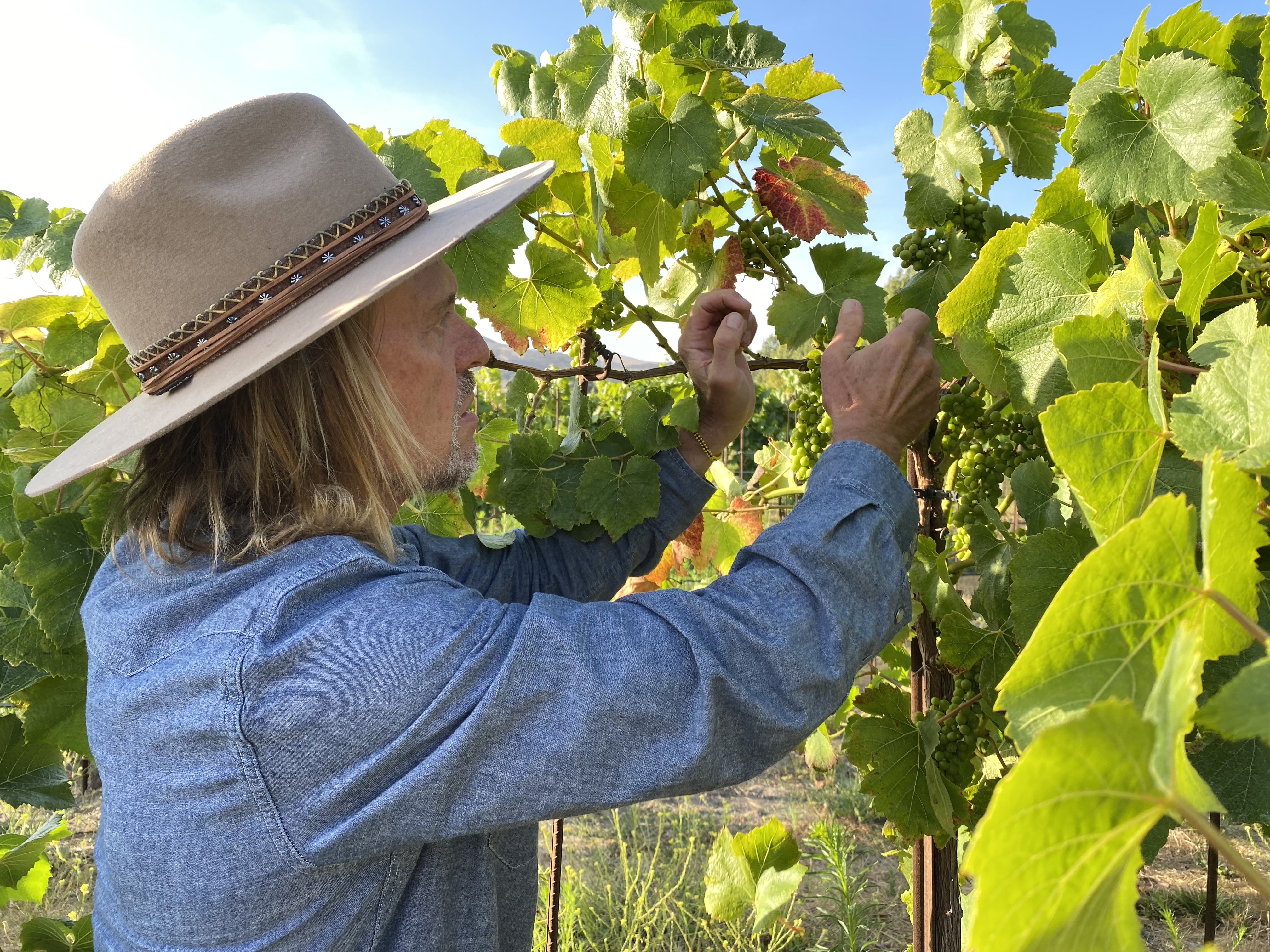 our renowned tasting room...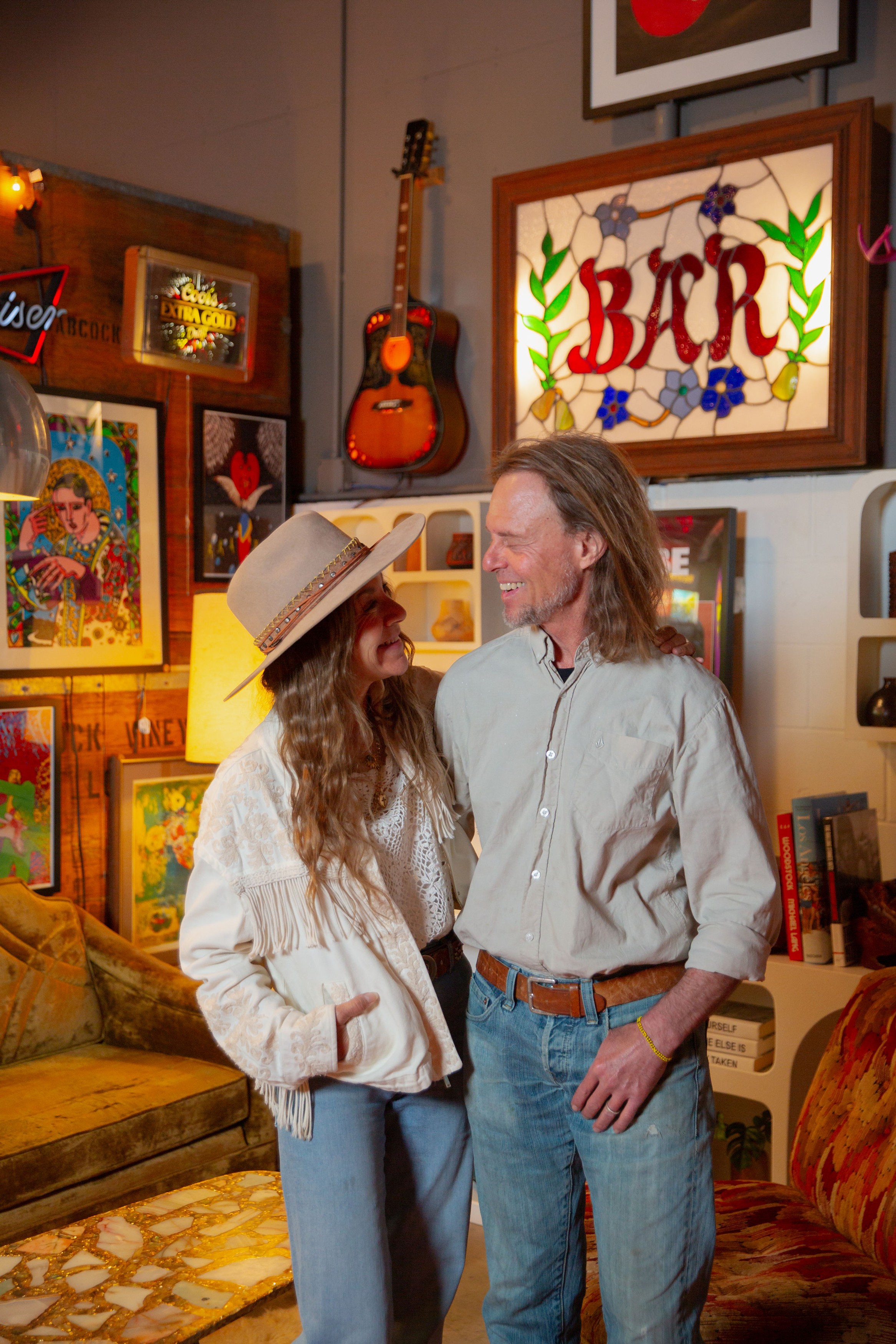 About 10 years ago, my wife Lisa, formerly a dynamic executive in the fashion industry envisioned & created a wine savoring atmosphere that is difficult to capture in words.
What used to be a warehouse full of barrels, is a 5,000 square foot canvas where Lisa is simply testing the limits of soul. It's a mid-century modern meets industrial chic fusion of art, antiques, vinyl, vintage, fashion & more, all in a room that is filled with music, laughter, great wine, picnic fare, & exceptional service. For me the room pushes the limits of how cool an atmosphere can be. It doesn't really do it justice to call it a tasting room, as it's really a fusion of creativity that encompasses more than just wine.
To read more about Lisa & the Soulstruck Vintage story, click here.
Our daughter Chloe has recently graduated from college and is working for us full time- doing everything from social media, web design and assistant buying. She has also created a variety of our labels, including Until Venus, 50 Bricks, & Eye of the Beholder. Our son Sean has his own career going in Los Angeles, but as we are a tight family, he is always around to give us love, laughter, and constructive criticism when asked.
It is truly a family business & we are so grateful to have so much love & creativity poured in. If you haven't experienced our tasting lounge, we invite you to visit & become a part of our extended family.